Fastloops Tutorial for Clickteam Fusion 2.5
This free video tutorial is a basic introduction to Fastloops in Clickteam Fusion 2.5 and Multimedia Fusion 2.
If you like this video why not become a member of the Academy today and access over 100+ premium tutorials?
Fastloops are a very, very important routine to know about in Clickteam Fusion 2.5. Fastloops run at the speed of light relative to the runtime. Where the runtime may run at 60 ticks or 60 frames per second, a fastloop will execute immediately, halting all runtime code until it has completed. So whether the fastloop takes 2ms to run or whether it takes 2000ms to run, the next frame will not render until it has completed the fastloop.
Fastloops are useful for ensuring things happen fast, faster than the human eye could ever see. It's useful for ensuring things get drawn to the screen quick, positioned quick and executed quick, even before the naked eye can see what's going on.
A fastloop will ensure that whatever you tell it to do will execute immediately. Everybody should know about Fastloops and in this introductory video you will learn all about Fastloops in the most simple manner there is to know.
You can also check out a follow up Fastloop Tutorial here.
---
Join the Academy Today
---
Learn Clickteam Fusion 2.5 taught by experts
Access Exclusive Downloads, Examples and Open-Source Projects
Active Supportive Community Forums and post-it boards
Live Weekly (and daily) Video Streams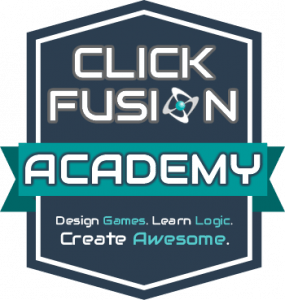 ---