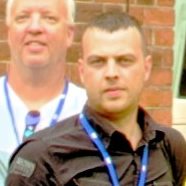 Live 1-to-1 Lessons Online
Home Education
Consultation
Academic Publishing
Content Writing (Curriculum)
The importance of computers in 2017 is significantly higher than what it was in 1997. In the last 20 years we have adapted, as predicted, to using, advancing and relying on computers and development for our future. Learning to design and develop your own games and applications should consist of three main elements:
Learning Math
Learning Logic
Creative Fun
I ensure that I combine all three of these main elements into my teaching whether it's on the Academy, 1-to-1 Sessions or with group teaching.
You can book Live 1-to-1 Sessions or group Sessions by contacting me directly. Sessions can be paid for on a singular or group basis.