How to install extensions in Clickteam Fusion 2.5
Installing extensions in Clickteam Fusion 2.5 has never been easier. To install an extension, you simply first of all need to access the Extension Manager. You can do this by right-clicking anywhere in the frame and selecting "Insert New Object" like so…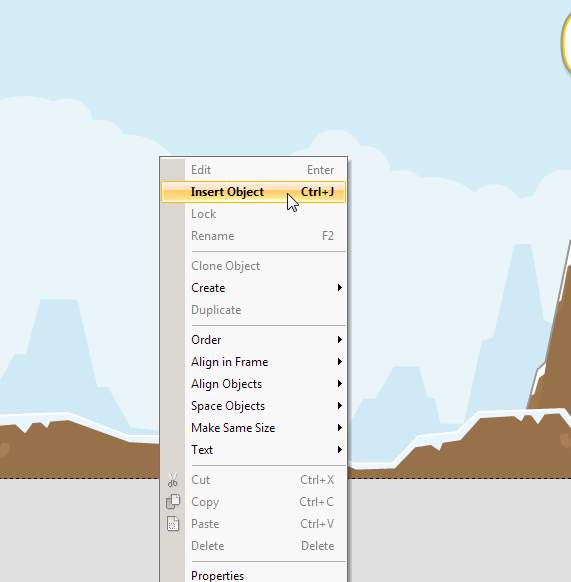 or by clicking Insert > New Object from the main menu.
Once you have done this, you will be presented with the Extension list, where it shows you all your currently installed Clickteam Fusion 2.5 Extensions, like so…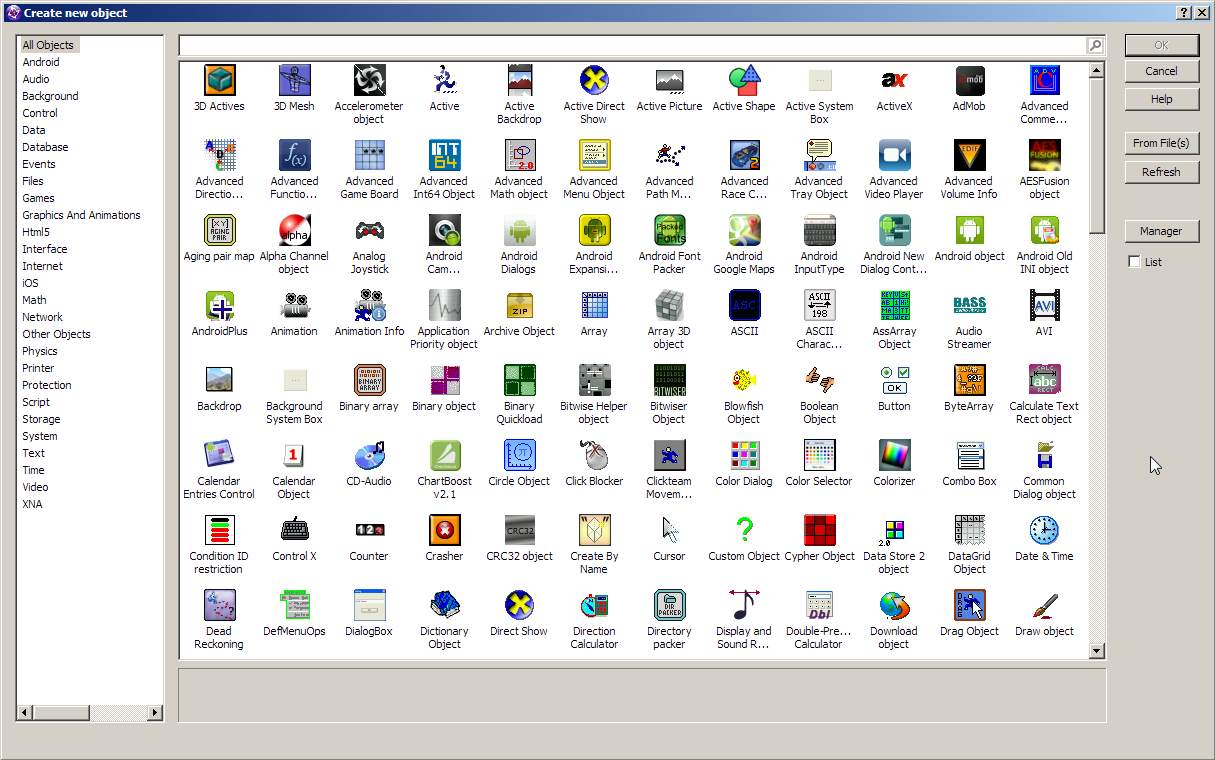 Once you see this dialog, click the 'Manager' button on the right hand side, to bring up the extension manager. It should look like this…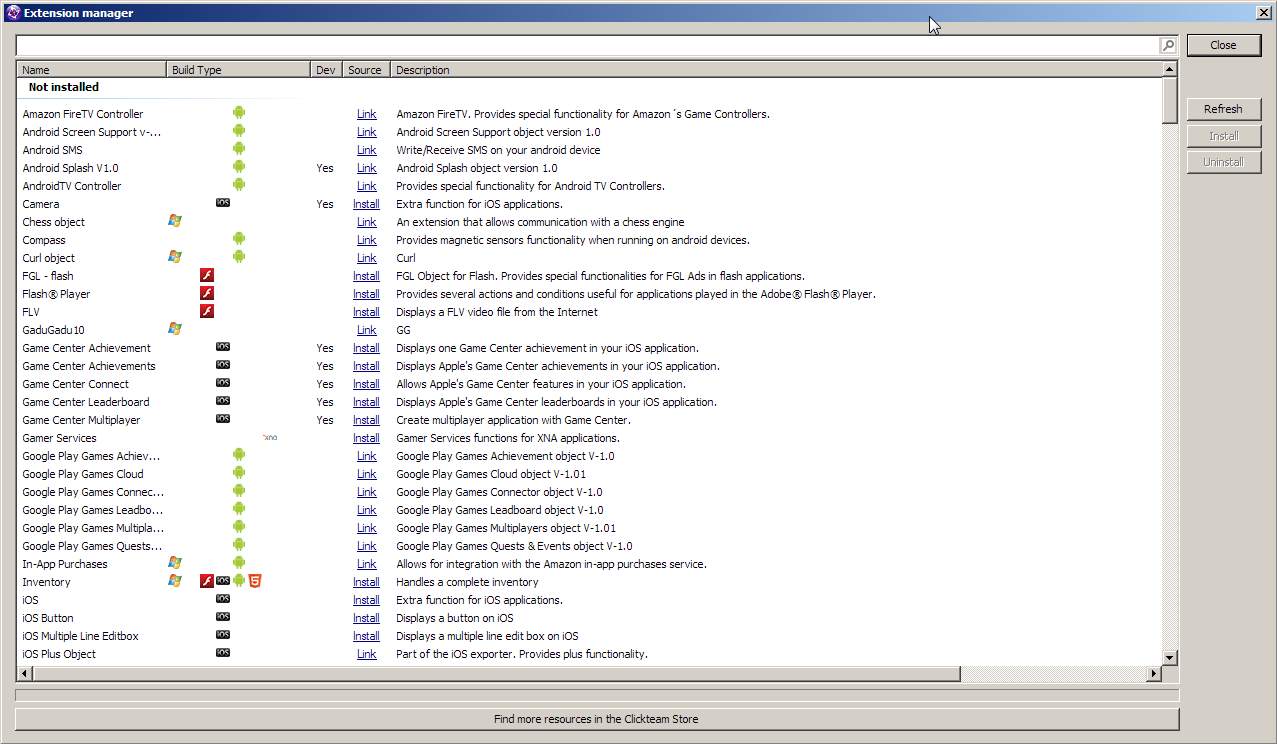 This will list all the available extensions that you can download and/or install to your Clickteam Fusion 2.5. This will require internet access as Clickteam Fusion needs to download the available list from the CT server.
Problems with Clickteam Extensions
Sometimes, you may come across some problems or errors with installing certain Clickteam or 3rd Party extensions. If so, here is a list of common errors, most are self-explanatory. In order to install a particular extension from an exporter, you must have that particular exporter installed. For example, if you wish to install the Android+ extension, you must have the Android Exporter.
Some of the Install links may appear as a 'link'. This means, you cannot freely install the selected extension. This is usually the case for if you haven't purchased this particular extension, it will link you to where you can purchase the extension.
Refreshing the Clickteam Fusion Extension list
To be absolutely sure you have the correct listings of available and up-to-date extensions to download, by or install, click the Refresh button on the right hand side. Fusion 2.5 will then connect to the Clickteam servers and download the latest list of available extensions for you to use.