Serious prizes to be won!
The aim of the competition is to create your own game from a theme chosen below, with Clickteam Fusion 2.5.
You may use the built-in movements, extensions or your own custom movements.
The game must be no longer than 150 events per frame, no bigger than 3 frames and be exported as HTML5 + less than 15mb (HTML5).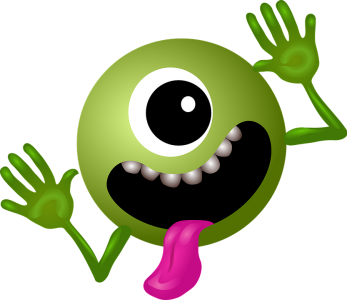 Your main Character should either be Pundit or his pet Shep (pet can be anything). He lives on an remote island which is infested with aliens. The aliens typically attack in huge numbers or 'swarms'.
Pundit must save not just the island, but the entire world by defeating the alien swarms.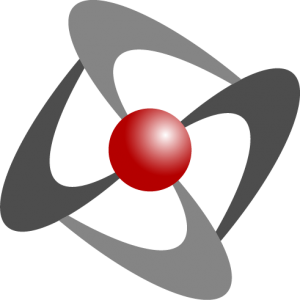 The board game should be compatible for 2 – 4 players (local/AI).
The theme should be based loosely around Clickteam or Clickteam Products. You can download the Clickteam/Fusion/Product logos and branding from this link here.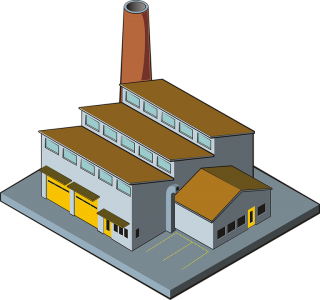 There's nothing like a good ol' factory of objects that either need exploding or re-arranging!
Build a physics game designed around an old factory of everyday objects that either need destroying or putting back! Use pulleys, conveyor belts, springs, water… Whatever you like!
Submit your game. Compile your game into HTML5 Final mode, zip up the folder/files and email them here.
Please note that updates will not be permitted after submission. You have until the 30th August to complete your submission. Submissions must be received no later than 12pm (GMT) 30th August 2018. Your submitted zip file must be 15mb or less.
Scoring will be based on the community vote throughout September. The top 2 games from Free/Pro will be chosen and then judged accordingly. This competition is open to all levels of users, especially beginners.
Here is what we are looking for:
Creativity
Fun
Challenging
Engaging
Quick to Progress
Bonus points will be awarded to those who:
Design their own graphics
Use their own sound effects or music
Create something (a feature) that's rather unique
Submissions must be emailed to the above link by 12pm GMT, 30th August 2018.
Your game must be exported as HTML5 (whether owned or free version) – compiled in Final Project.
Final game must be zipped up (Files and Folders). It must not exceed 15mb in filesize.
If you are selected as a winner, you will be asked to provide the source files to the game for judging to ensure all rules are adhered to.
Your submission must not contain more than 3 frames and 150 events maximum per frame.
Your submission must not contain copyrighted material. Public Domain and all fair usage licenses apply but rips will exclude your submission from the competition.
Submissions will be uploaded to a special 'Gallery' and available for the community to vote on from the 7th September 2018. They will be available to vote on your game until the 21st of September 2018.
Your submission must be family friendly and must not include any profanity, racist, sexist or derogatory elements whatsoever.
Your game must be based around one of the themes above. Combinations nor other game types will not be accepted.
The competition is open to both FREE and PRO Academy members. A winner will be picked from both Free and Pro members and will receive the allocated prizes accordingly.
If, in the event you already own the first prize (CT Product) you have a choice, either to take the main prize or swap for an exporter of your choice.
This is a free-to-enter competition and as such, the other prizes bar the CT products cannot be 'refunded, exchanged nor gifted'.
You must be a member (Free/Pro) of the ClickFusion Academy to enter this competition.
Community will vote for top 2 games in each FREE and PRO, those 2 games in each category will then be judged by the Academy and a winner will be selected. The judges decision is final.
Write ups and reviews will be published alongside the winners. Your source code will not be distributed nor given-away unless you wish to do so.
Academy store credit must be redeemed before 30th October 2018. Store credit cannot be refunded or exchanged for cash.
The 2 hours 1-to-1 free Skype tuition must be taken either as a full 2 hour session or 2 x 1 hour sessions. These sessions must be taken before 31st October 2018.
Free Member Winner Prizes
Clickteam Fusion 2.5 Standard (or an Exporter of choice)
Academy Pro Membership
$25 ClickFusion Store Credit
Choose access to one from any existing Udemy Course
Copy of Game Launcher Creator
Alien Scumbags Game (Worth $4.99)
Tisnart's Tiles Game (Worth $2.99)
Clickteam Fusion 2.5 Developer Upgrade (or an Exporter of choice)
3 hours 1-to-1 free tuition
Up to 15 minutes of Professional Voice-Over Acting
Access to all existing Udemy Courses
$50 ClickFusion Store Credit
Copy of Game Launcher Creator
Alien Scumbags Game (Worth $4.99)
Tisnart's Tiles Game (Worth $2.99)
Pro Membership 50% discount now on
use code: FUSIONRAD
Good Luck to everyone that enters!